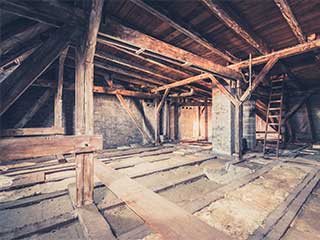 If you're looking for attic cleaning services you came to the right place. Professional cleaning is much different from any other cleaning task, because it doesn't come down to just dusting or sweeping the floor with a broom. Rather, it is a thorough cleaning meant to ensure that your attic is clean, safe and also ready for new insulation to be installed. Here you can read about the main differences between professional cleaning by insulation technicians and DIY, and also hire the best services in town with Attic Cleaning Huntington Beach.
There's Cleaning and there's CLEANING
Each and every one of us clean our home from time to time and do things like dusting and taking out the trash, which are chores we do on a regular basis. But professional attic cleaning is due when that remote area upstairs is infected with wetness, mold, bacteria, rodents or any other hazard that has to be immediately treated. Such treatment is best applied by those who are qualified to do so, that have the relevant experience, and that have the equipment to make sure everything is removed and won't be back again anytime soon.
Cleaning Professionals
At our company we hire only professionals for our teams so we can provide all of our customers with services of the highest level and with a proper solution to their problem. Our team is experienced in attic cleaning and infection removal, both at residential homes and at businesses of different types. Therefore, when you call for our services, know that we can assist you not only at your home but also at your commercial property.
To the Spot Cleaning
When you hire our services, you can be rest assured that each corner in the attic will be cleaned up. There's not a spot that our technicians will miss, as they pay extra attention to corners and hidden spaces that are usually affected to a greater extent than the rest of the attic.
Don't hesitate – clean up your (attic's) act and call us to clean up the rest!
We also offer:
Crawl Space Waterproofing
Residential Attic Cleaning